Lulu Cohen
Owner
RA Owner, Lulu Cohen is a cannabis influencer. Here is her latest story: https://www.benzinga.com/ …
---
Lulu Cohen has been branding cannabis on a "higher" level since 2014. A media and entertainment professional with over 25 years experience, Lulu began her focus on cannabis when she saw legalization begin to take hold across America and Canada. She has written feature stories for: Marijuana.com, Prohbtd.com, Dope Magazine and more.
Ms. Cohen began with renowned cannabis artist Afroman in 2013. She created and produced Afroman's hit video, "Because I Got High- The Positive Remix" in 2014 with the non-profit organization, NORML and Weedmaps. Lulu and Afroman rewrote his original hit song, "Because I Got High" (which was nominated for a Grammy in 2001) and changed the tone of the song to elicit positivity toward marijuana and the vote to legalize. The video, produced by Cohen and Weedmaps became an instant hit, garnering over 2 million views in one day.
To date, the video has accumulated over 8 million views on YouTube. The press awareness was vast and included: Rolling Stone, CNN, Washington Post, Vice Media, High Times, LA Times and more. Afroman partnered with Weedmaps.com as Brand Ambassador for the project. Lulu also worked with High Times/Cannabis Cup where Afroman was a featured performer at various Cannabis Cup markets across the United States in 2015.
Jamie Roberts
Co-owner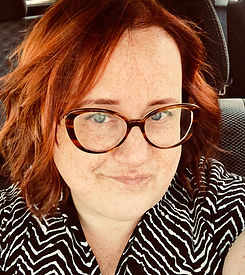 Jamie has 25+ years of experience as a PR Executive having led Media and Artist Relations departments at Roadrunner Records, Universal Records, 10th Street Entertainment, Eleven Seven Music and EMI's The Enclave and started Freelance PR in 2016 before transitioning her company to its current name, For The Win Media, in 2018. Jamie has worked with top­-tier clients – promoting music from multiple genres such as Motley Crue, Blondie, Papa Roach, Slipknot, Nickelback and Paulina Rubio, among many others. She diversified her business to work with Entertainment Business, Cannabis and Blockchain clients, being on to new trends as early as possible. Her positive, creative and forward-thinking ideas benefit all clients. Specialties in crisis PR and media training add to her strategic campaign planning that prepares clients for any eventuality.